Book: One By One
Author: Ruth Ware
Publication Info: 2020, Scout Books
Genres: Thriller/Suspense, Mystery, Crime, Fiction
My Rating: 3.5 stars
Summary

One By One is best described as a whodunit suspense, complete with locked room style drama. The book is written in with multiple points of view, switching between a guest and host of a chalet in France. A group of tech start-up employees travel from England to the French chalet in the hopes of settling a looming issue of revenue, corporate buy-outs, shares, stocks…. but the group's loyalties are split. The enigmatic and confident Topher leads the charge for keeping Snoop, the start-up's mobile application, as it goes. Tensions are clear from the onset of the group's arrival. Various dynamics within the group are explored, including a main character, Liz, the former personal assistant for the company. The reader is given Liz's point of view in various chapters; she is a pessimistic and frumpy character, often feeling like the odd one out in a group of successful and upper-class individuals. There is a lot of money at stake in this decision between the group members with shares.
Fast forwarding without spoilers at this point, the group goes out for skiing and an accident occurs. After an avalanche, there seems to be a pattern of missing people, odd behavior, and mistrust within the snowed-in group.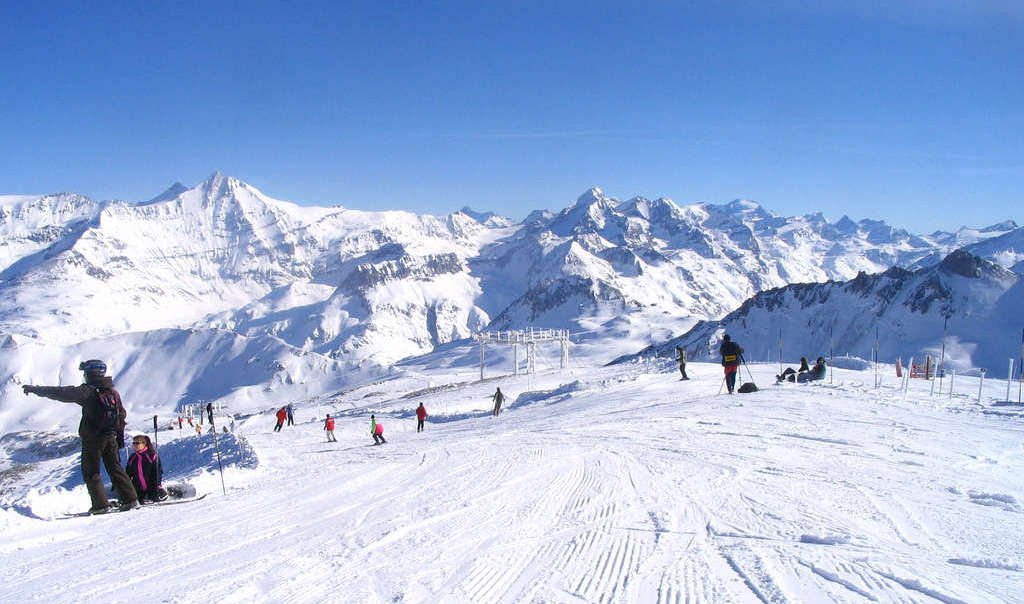 Review

Spoilers past this point. Please don't read past this point if you don't want spoilers. Please do read if you have already finished the book or don't plan to read it yet!
From the beginning of this book, I saw the formula coming. I have read in many reviews that this book seemed formulaic and predictable. I somewhat agree, but in this case, I am not mad about it. I think that lifelong readers can sometimes forget that there are hundreds of thousands of books out there; at some point, ideas are going to be rehashed or reimagined. Even still, it becomes harder to entertain when there are millions of media options. I think that Ware did a great job of paying homage to Agatha Christie stylized mysteries, as well as modernizing the material. The inclusion of the tech start-up and geo-Spotify+Last.Fm style app doubled as a showcase for the privileges inherent within socioeconomic statuses. Okay, well, it wasn't that deep, but the book does end trying to make Topher's "white rich man bad" syndrome happen…
Having finished the book, I look back and see the point of showing Liz's point of view. To me, this was a writing choice utilized to make the reader empathize with Liz. To make us have a connection with her, as she is probably the most relatable character (up until.. well, you know) sharing insecurities and a working-class background. However, when Liz starts to revealed to be an unreliable narrator, we can see that there was in fact a betrayal lingering all along, not only for the group members, but for the readers as well.
Another bit worth talking about was the revelations of Liz being the murderer whilst Erin was mostly incapacitated by her hurt foot. This is where the suspense really builds up. While it's awkward and somewhat cliché (keep the villain talking, pour the poison out when they aren't looking, disappear and go on a chase scene that ends in splat!), I think it's probably one of the most telling scenes. Even if Liz was a victim of her situation and stuck between two terrible choices, her callous disregard for life is chilling (especially coupled with the above point I made about the reader being in her POV and perhaps relating to her up until this point).
All in all, I think that this book is best described as a simple thriller based on writing styles that have crafted a genre. I think that the critical feedback is mostly warranted, but I also think that keeping in mind the intention of the book, it was a decently executed storyline, albeit with nothing to scream about. It was by no means a masterpiece, but it is something I would recommend to others.
Who Is It Good For?

Young Adult and Adult Readers, Fans of Psychological Thrillers, Fans of Suspense, Fans of Thrillers, Fans of British Authors, Fans of Murder Mysteries, Agatha Christie Fans, Fans of Fast-Paced Books, Fans of Skiing (LOL, it's such a big part of this book!)
Content Worth Noting: Murder (obviously) but some have graphic detail, death (loss of significant other and brother in accident), PTSD/trauma, some mention of sexual activity (very minor), some cursing (very minor), mention of sexual assault (Liz)
Links
Goodreads: https://www.goodreads.com/book/show/50892433-one-by-one