Book: The Motherlode: 100+ Women Who Made Hip-Hop
Author: Clover Hope, Rachelle Baker
Publication Info: 2021, Harry N. Abrams
Genres: Music, Nonfiction, Pop Culture, Women's History, Biography
My Rating: 4 stars
Summary
An illustrated highlight reel of more than 100 women in rap who have helped shape the genre and eschewed gender norms in the process.

The format of this book follows a layout of modern graphics, charts, infographics, and thematic chapters dedicated to a specific female artist or rap group. A few pages are dedicated to each and respective contributions, obstacles faced, or unique characteristics. There are a lot of artists covered — over 100 in fact — which range from mainstream obvious choices of famous pioneering rappers to artists you may have not heard of but would be interested in knowing more about. With a range of artists coveted, this book also is a nod to the future of women in the hip hop music industry, with additions toward the end of the book talking about artists such as Lizzo. Cardi B, and Nicki Minaj.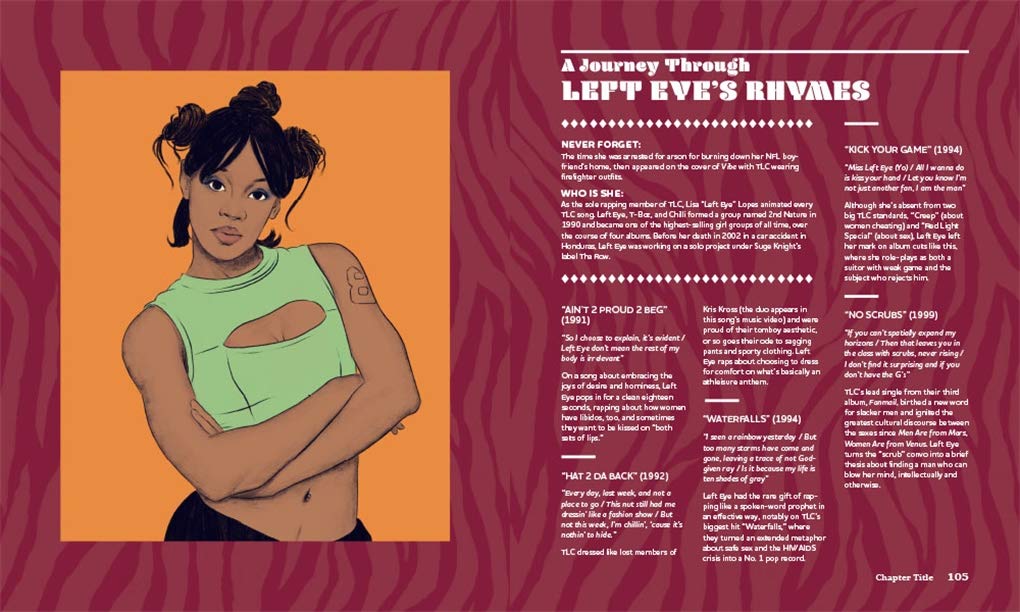 Review

I got this book from my library because I'm a huge fan of hip-hop and reading about the rap music industry. Last year, I read a book about southern US rap and was really disappointed in that it didn't include much mention of the women who performed within these sub genres quite well, especially coming out of the 80s and 90s.
This book does a great job of filling a gap in compiling info about a variety of artists within the hip hop genre. Due to the nature of this book, it is not necessarily an in-depth analysis, but rather an excellent encyclopedia-esque resource for gaining info/insight and then moving forward with reading more if you want to.
The author added their own insight into the presentation of the artists' experiences which helps guide a reader into understanding themes that may emerge, such as gender (obviously), language, censorship, morality, testing boundaries, etc.
I would be amiss not to mention that race is another layer to add to this conversation. The contributions of these women can be analyzed from all sorts of POVs — music theory, race, gender, socially/politically, economically.

TLDR ➡️ Ultimately, I would highly suggest for fans of hip-hop, r&b, or rap, music geeks/nerds. Great pics too!



Links
Goodreads: https://www.goodreads.com/book/show/51075465-the-motherlode